APAP Part 3 – Review of EPR and DAP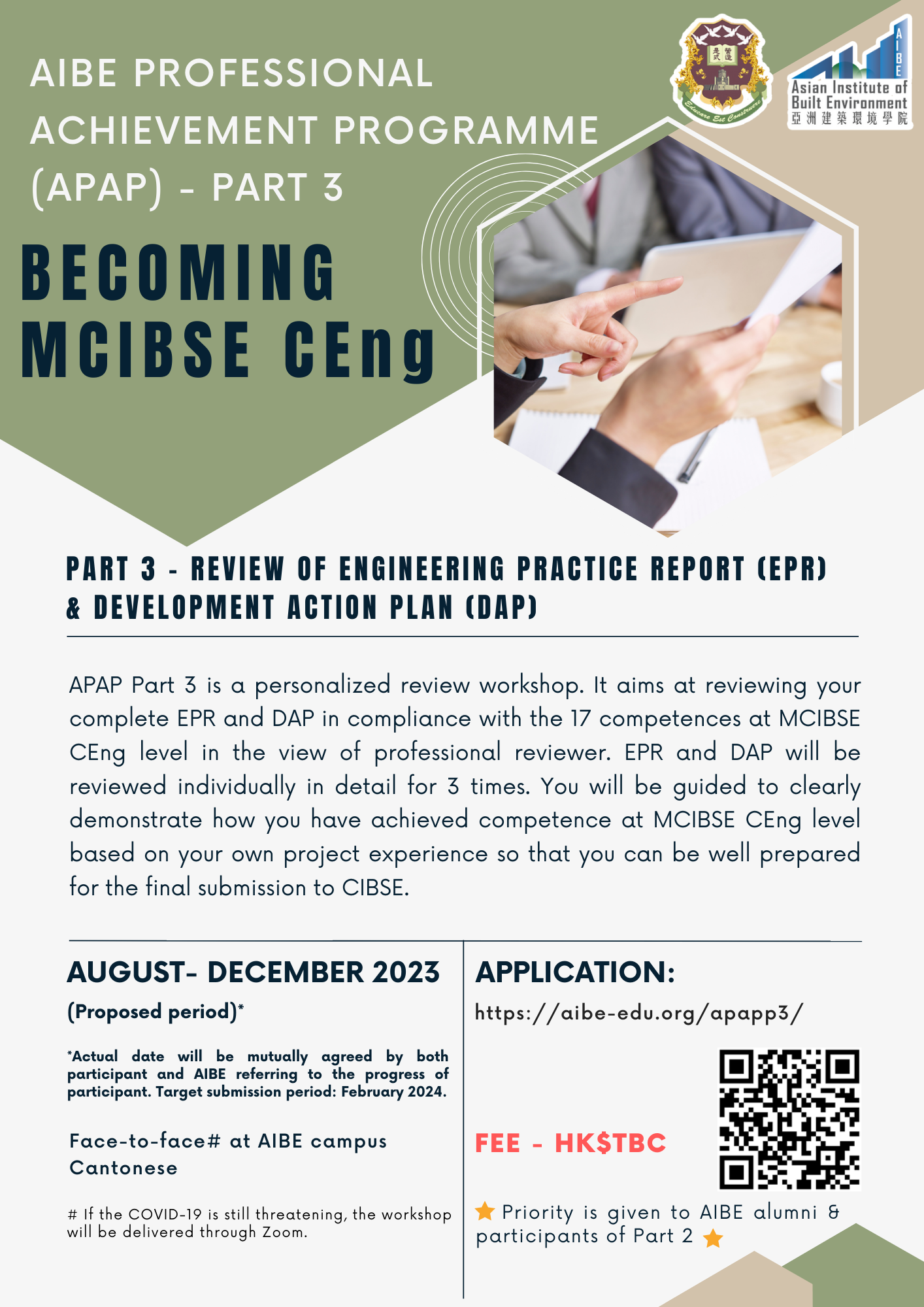 We strictly comply with the Personal Data (Privacy) Ordinance (PDPO) and ensure that all personal data submitted through "www.aibe-edu.org" are handled in accordance with the relevant provisions of PDPO.
We collect personal data from our site visitors provided on a voluntary basis in some web pages. Personal information may include name of contact person, e-mail address, etc. The information is used only by us for the "Application for APAP Part 2" which we invite you to provide your data. We would not use your personal data for any other purposes without your prior consent unless such use is permitted or required by law.
All personal data you provide to us at our website is securely kept with restricted access by authorised personnel only.