Information
Connect with AIBE Alumni
Welcome to our alumni page, a place where past and present converge to celebrate the enduring spirit of AIBE. Our alumni are the heart and soul of our legacy, embodying the values and achievements that define our community. This page is a tribute to the remarkable journeys, accomplishments, and connections forged by our graduates. Join us as we reconnect, share memories, and continue to build on the foundation of excellence that is our alma mater
AIBE Affiliated Alliance (A3)
A3 is an AIBE affiliated team/ committee/ panel , comprised of 16 persons . A3 assists AIBE to connect current students and alumni, develop social network, facilitate interaction and exchange of latest industrial news and trend, share experiences, knowledge, research etc. And also promote the communication and networking with the alumni community of Leeds Beckett University called Beckett Connect.
Committee of A3 (2023 - 2026)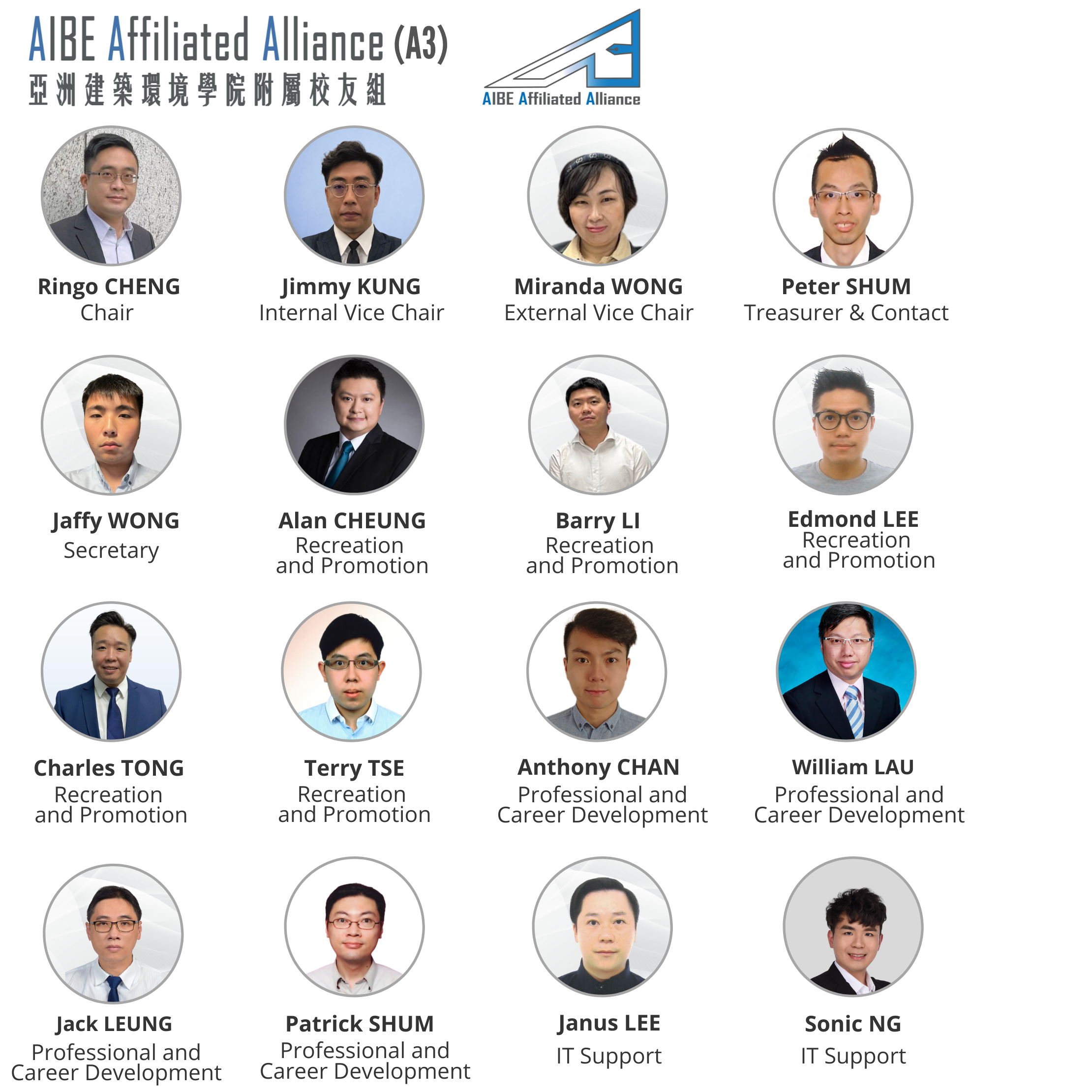 Alumni Activities in Hong Kong
As a graduate of a Leeds Beckett University franchised course at Asian Institute of Built Environment (AIBE), you are a valued member of LBU's alumni community.
Sign up to Beckett Connect today to connect with graduates around the world who can enhance your career, share your knowledge and expertise with current students, and use your experiences to support the university and its students.
With Beckett Connect you'll be part of a network of extraordinary talent and influence: creative, sporting and technical professionals; journalists and presenters; business, legal and healthcare practitioners; teachers and researchers; entrepreneurs and innovators; all making a positive and decisive difference to individuals, organisations and communities.