Courses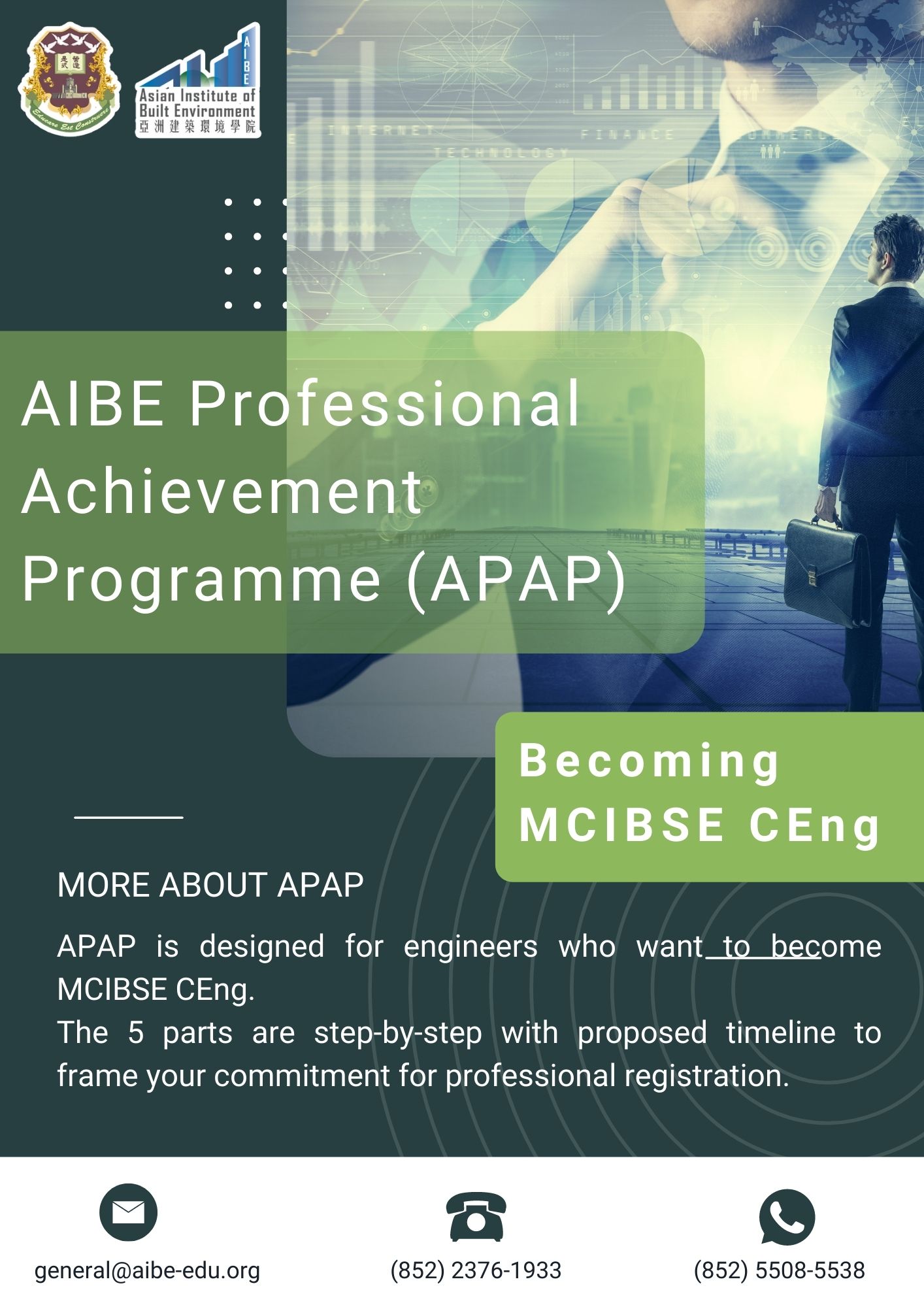 Programme Structure
APAP is designed for engineers who want to become MCIBSE CEng.
The 5 parts are step-by-step with proposed timeline to frame your commitment for professional registration.
5 separate parts are as follow:
Part

Content

Date (s)

Apply Now

1

1st Step for Becoming MCIBSE CEng –

Review Key Changes of UK-SPEC

3rd round:

26 January 2024

Apply Now
2

How to write EPR & DAP

3rd round:

Apr – May 2024

Apply Now
3

Review EPR & DAP

2nd round:

Aug 2023 – Mar 2024

Apply Now
4

Review of Interview presentation file (3 times)

2nd round:

Oct 2023 – Jan 2024

TBC
5

Mock interview (3 times)

2nd round:

Jan – Mar 2024

TBC
AIBE reserves the right of cancelation of programme due to insufficient enrolment number or special circumstances and the right of granting an offer.AIBE reserves the right to modify, discontinue or terminate the promotion reward at any time without prior notice. In the event of dispute, the decision of AIBE shall be final and conclusive.